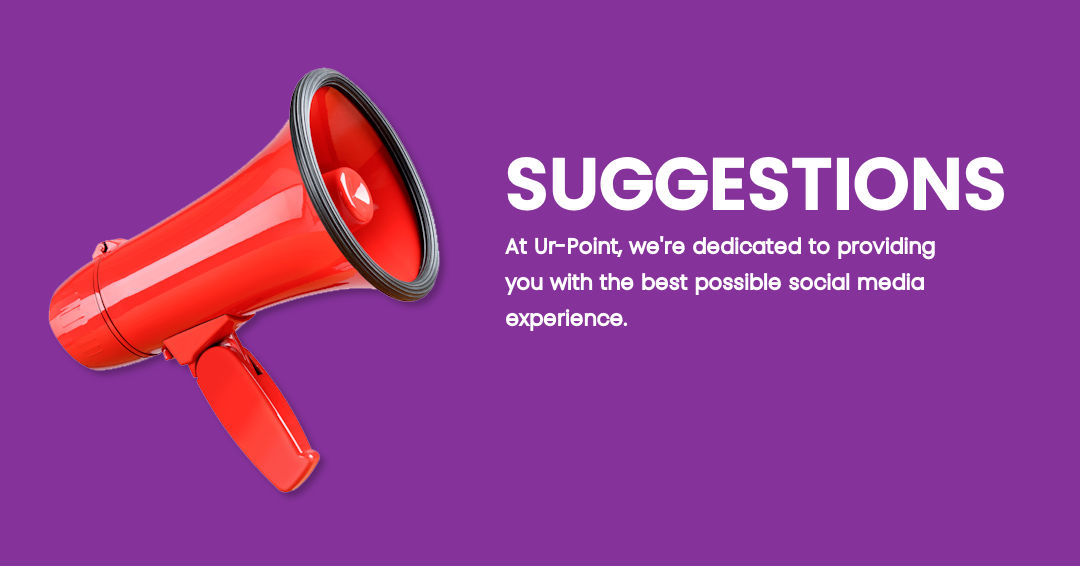 Help Us Make Ur-Point Even Better!
At Ur-Point, we're dedicated to providing you with the best possible social media experience. But we know that our most valuable insights often come from our amazing users - that's YOU!


We're always looking for ways to improve and innovate, and your feedback is essential in shaping the future of Ur-Point. Whether you have a brilliant idea for a new feature, a suggestion for enhancing an existing one, or just a small improvement that would make your life easier, we want to hear it. Your input matters, and it can make a real difference in how we develop ur-point. So, if you have any thoughts or ideas, please share them with us!
Your feedback is invaluable, and together, we can create an even more remarkable social media experience.
Here's how you can get involved:
Share your suggestions using the comment form below.
Email us at ideas@ur-point.com with your ideas.
Thank you for being a part of our journey, and for helping us make Ur-Point the best it can be!
Suggestions Form